GUEST ARTISTS & PERFORMERS
Kamen Joshi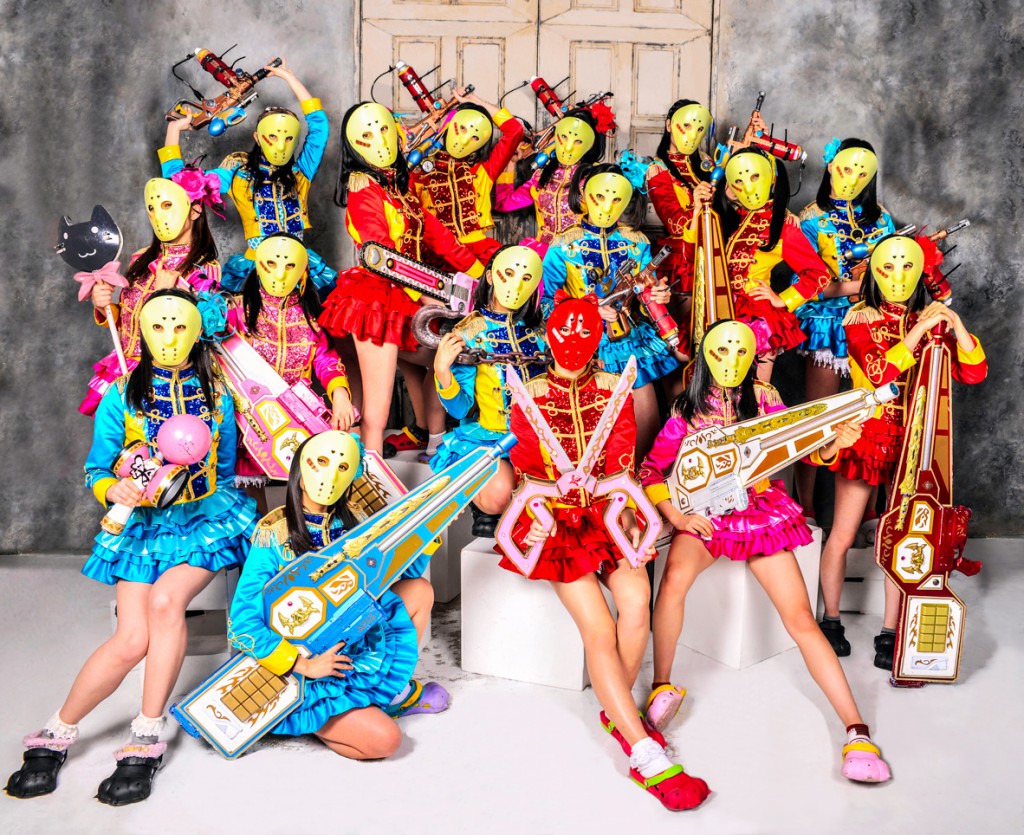 Leading Underground Idol Group: Kamen Joshi
Formed by a number of "unchosen" ones who couldn't find their place in the world of entertainment, they hid their faces and threw away their former identities. By joining together as a group and donning masks they could gain an identity stronger than any other. They call themselves Underground Idols, perform more than 1000 shows per year, and are currently enjoying their position as a dominant Akiba idol group.
http://www.alice-project.biz/kamenjoshi

FUTURE BOYZ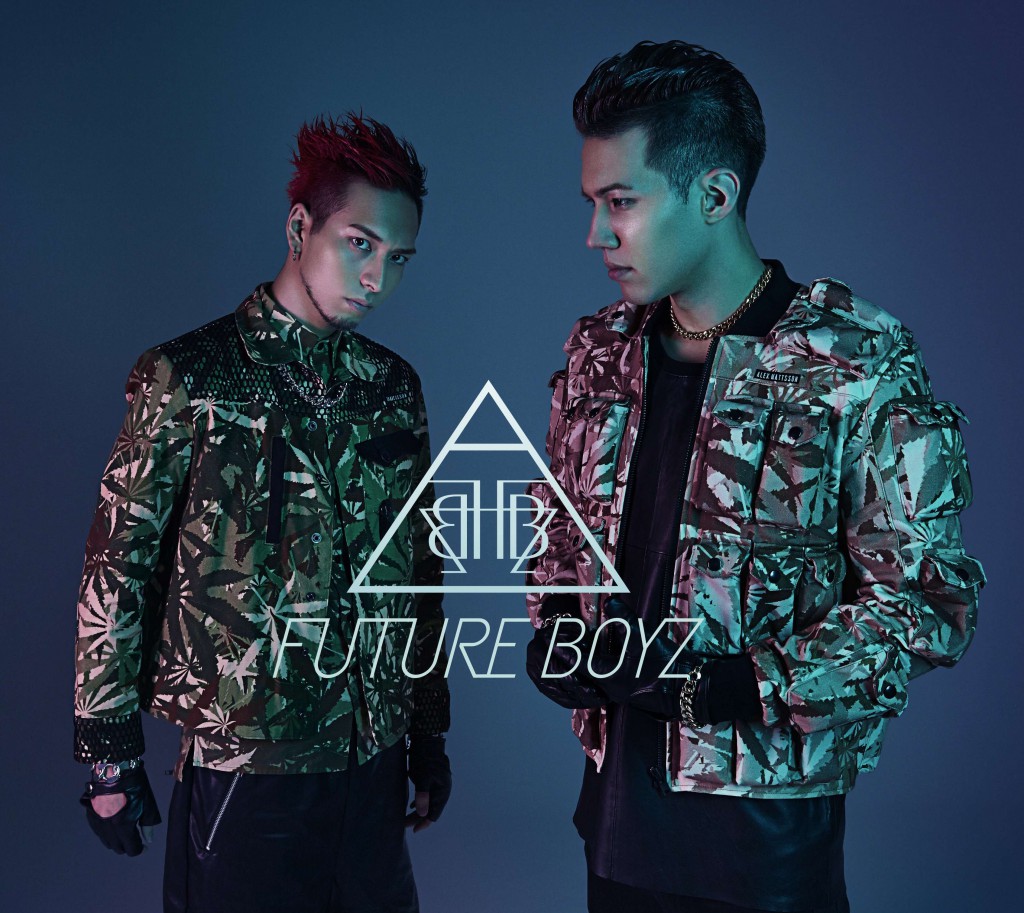 A new generation EDM singer duo made up of members iamSHUM (Shun, from Okinawa), thisisWAYNE (Wayne, from America)
Signed to Japanese record label giant Avex, FUTURE BOYZ have collaborated with top creators all over the world! From mellow tracks, to party and rap songs, they're a perfect fit in the EDM genre that has been sweeping the world the last few years. Their visuals and fashion are eye-catching and futuristic. Before their major debut, FUTURE BOYZ did shows in Taiwan, L.A. and other foreign locations, as well as at big festival and club events in Japan. Their first mini album TOKYO STYLE came out on September 24, 2014, and in October of that year they started a regular program on the radio station InterFM. Since then they embarked on an Asia Tour visiting locations in Japan, Taiwan, and South Korea. With performances abound, 2015 will be their biggest year yet! Don't miss FUTURE BOYZ' LOOP1080L collaboration with Team YoYoFactory member, Shu Takada!
Phantasmagoric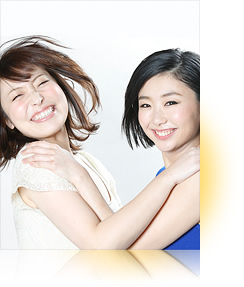 Phantasmagoric = Ever-changing Appearance
A unit comprised of the chimerical RiRiKA and MARiE.
RiRiKA is a former member of the Takarazuka Revue Company. MARiE is a former child actress.
While both pursue acting careers, they joined together under unexpected circumstances…
Right now they are all over the place.
RiRiKA is in charge of music composition, while MARiE writes song lyrics. They do all organization, production, choreography and other work for their performances.
They are completely absorbed in pursuing the things that they want to do. Unchained to a single genre, they change form as they please and surprise their audience with every turn.
Even they can't grasp exactly what will come out in their show, so don't take your eyes off them!
https://www.toho-ent.co.jp/artist/profile.php?id=7872
Nakano Harisenbon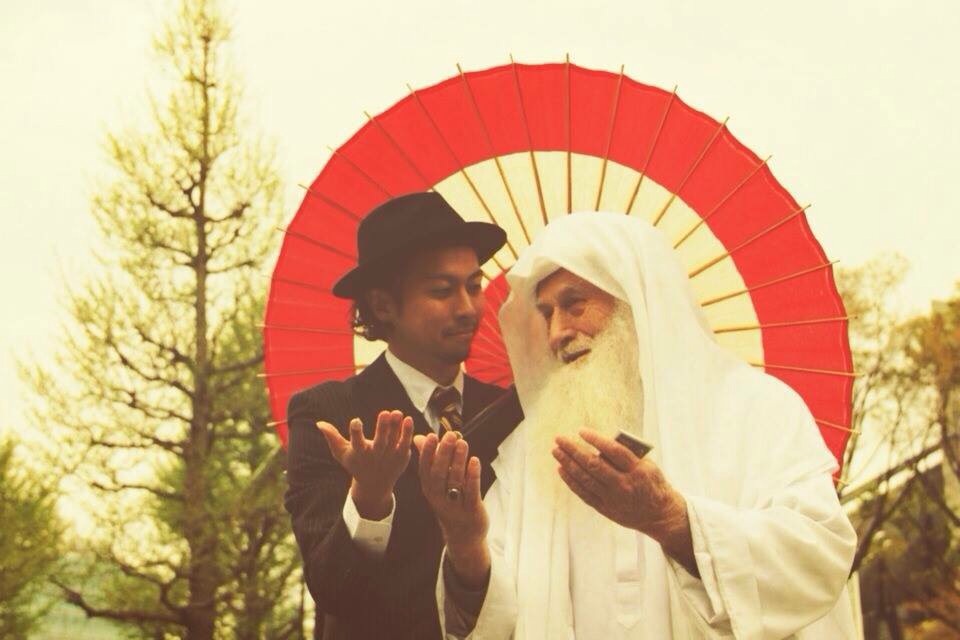 Formed in August of 2006.
Nakano Harisenbon is a rock band based in the Tokyo metropolitan area.
They are free and uncontrolled by convention, sometimes performing as a band, sometimes as an acoustic solo artist.
In a year they take on nearly 200 live performances, solidifying their reputation as hardcore performers.
Sad, amusing, but still heartrending.
Their independent project, "Jam Oji-san" was held at Shibuya La.mama and mobilized over 200 spectators.
In 2010 they participated in Shinjuku LIVE FREAK's compilation CD "Arpeggio 2010."
In 2012 they held a solo live in Koenji venue Mission's and were met with great success.
They were also the overall winner at the 2014 ZEPP TOKYO event "Tenkaichi Ongakukai."
https://sites.google.com/site/nakanharis/
Camui Hiroharu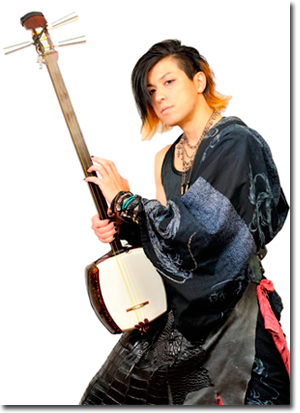 His father is the founder Otsu Taiko and his mother, a folk singer. Through the influence of his parents he was surrounded with folk and traditional Japanese music, and began studying taiko and shamisen from a young age. Along with his siblings, he has performed countless taiko and folk music shows.  He studied Tsugaru Shamisen under Fukui Norihiro, a master of the Fukui style.
Performer of a new genre of music combining Shamisen and Rock.
In 「ShamiRock/シャミロック」, the melody of a new age emerges.
Armed with his dual weapons of electric shamisen and a fascinating voice, he is active on YouTube and niconico Video, uploading original songs and performance videos, and is expanding his reach in the live performance world.
He appeared at niconico Super Meeting 3 as a shamisen player.
Winner of the 5th Kyodo Minyo Minami Kyushu Chiku Rengo Contest, Shamisen Grand Prix.
Performed at the 2014 Kumamoto Castle Festival.
Japan Diabolo Association


The Tokyo International Diabolo Competition 2015 (TIDC) is going on right now!
Contestants from TIDC will do a guest performance on the World Yo-Yo Contest's 1F Event Stage.
◆ Tokyo International Diabolo Competition 2015
Dates: August 7th-11th, 2015
Place: Edogawabashi Gymnasium Stadium
Viewing: Free of charge
(Last Update: 2015.8.9)